Our Windsor dentists can work with you to build a full-mouth restoration plan to address all of your needs and goals when it comes to your smile. 
About Full-Mouth Restorations
If you have several dental problems (missing teeth, misaligned teeth, worn teeth, shifted teeth) that need to be resolved, we will work with you to develop a full-mouth restoration treatment plan to address all your needs and help you achieve a healthy smile.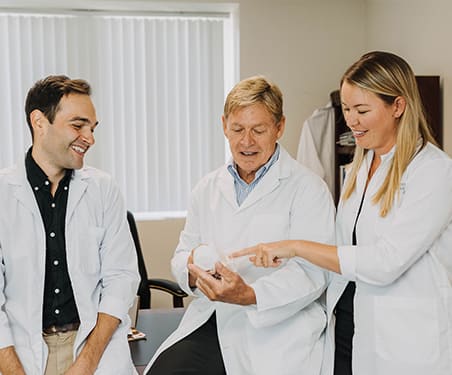 Reasons for a Customized Plan
Dental trauma, disease, side effects from medications and poor oral hygiene can all make a patient wish to repair their smile with a variety of dental procedures. 
A full-mouth restoration plan allows us to coordinate all these procedures, but in fewer appointments.
How Full-Mouth Restorations Work
Every patient is different, so every treatment plan is different. A full-mouth restoration plan may include any of the dental services offered at the Avenue Dental Centre. 
Our dentists will work with you to customize a plan that meets your specific needs.