At the Avenue Dental Centre in Windsor, we use a range of dental technologies to help make your dental appointments more efficient.
Using Technology To Assist With Your Dental Care Needs
At the Avenue Dental Centre, we offer our patients technologies to help with the early detection and efficient treatment of dental issues. We use digital X-rays, intraoral scanners and dental lasers as part of our commitment to providing quality dental care. 
Digital X-Rays
Digital X-rays are technologically advanced x-rays that store the image of the x-ray in digital format. Digital X-rays are faster and more comfortable for our patients.
Your X-rays are digitally stored in our system and can be viewed and enlarged for reference by our team at any time during your care.
This technology allows us to detect problems early and monitor your treatment and progress precisely.
Panoramic X-Rays
Panoramic dental X-rays are useful because they create a single image of the entire mouth.
The resulting image is a flat representation of the jaw's curved structure including the teeth, upper and lower jaws, temporomandibular (TMJ) joints, and the nasal and sinus areas.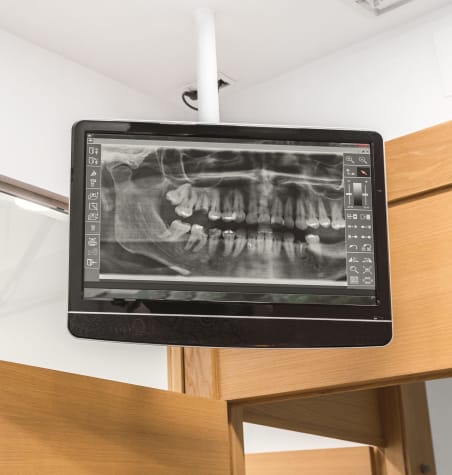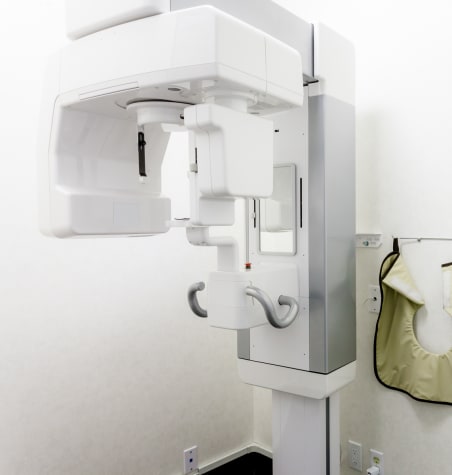 Dental Lasers
In dentistry, lasers are often used to provide a gentler and less invasive procedure. They help to preserve the natural tooth and surrounding healthy soft tissue, as they actively seeks out decayed tissue without disturbing the healthy areas of your teeth and gums.
Lasers are often used in small oral surgeries and to treat cavities. They can also be beneficial for anxious patients because they provide a less invasive dental experience.
Intraoral Scanners
Intraoral scanners are used to create digital dental impressions of the hard and soft tissues of your mouth. These devices capture extremely accurate data and create digital images of your teeth, gums and bite in minutes.
These images can also be projected onto a screen where you and our team can view them to help with our treatment planning and keep you educated every step of the way.