Our Windsor dentists may place a dental implant as part of the process to replace a missing tooth and preserve your oral health. 
About Dental Implants
A dental implant is an artificial tooth root made from titanium, which is inserted into the jawbone to simulate the function of a natural tooth root and support a dental restorations such as a crown or bridge.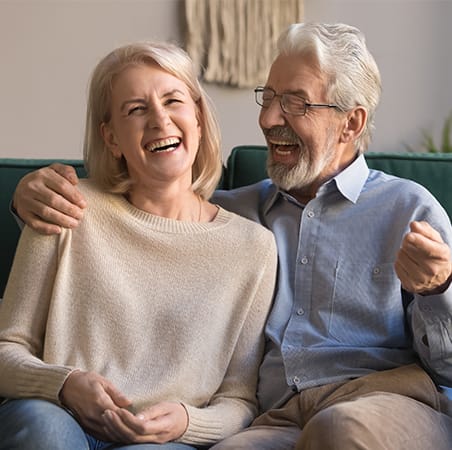 Benefits of Implants
Dental implants provide a natural-looking, permanent solution to missing teeth. They can address a number of oral health issues, including:
Preventing surrounding teeth from shifting
Resolving jaw joint pain or bite issues 
Improving chewing, speech and digestion
Restoring aesthetics and facial tissues
The Implant Procedure
Placing dental implants is a two-step procedure.
Step 1 Implant Placement

During the first step, the titanium root is implanted into the jaw bone using very precise surgical techniques. The gum tissue is then closed over the implant to allow it to heal.

As the tissue heals, the implant will bond with the bone in your jaw. Although healing time varies, it can take up to several months to heal. A restoration (a dental crown or dental bridge) can be placed on the implant only after healing is complete. 

Step 2 Implant Restoration

Once sufficient healing has occurred, we can proceed with creating an artificial tooth and connecting it to the implant.

We will place an abutment (a small metal post) by inserting it directly into the implant. The abutment will attach directly to your crown or bridge.

Once the abutment is in place, we will take an impression which will be used to construct your custom crown or bridge. A temporary crown or bridge will be attached to the abutment until your custom crown is ready.

When your crown is available, another short appointment is required to place your final crown onto your abutment and ensure that it fits comfortably.